Durga McBroom- background vocals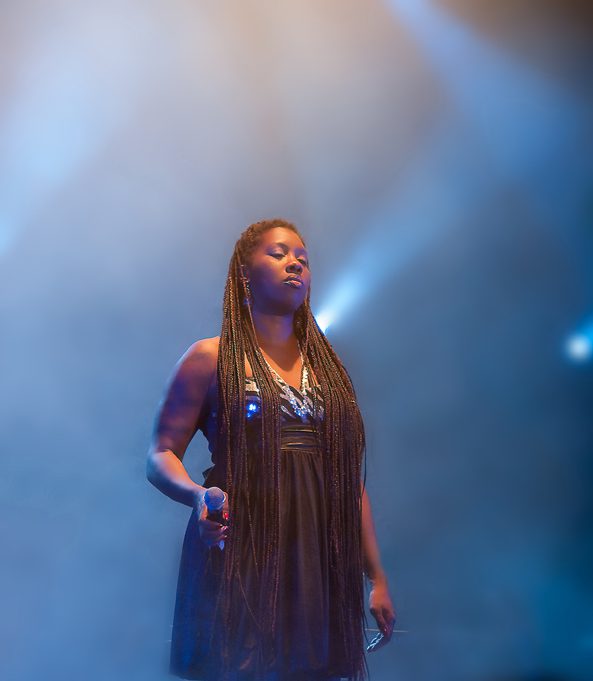 Durga began her singing career working with her sister Lorelei McBroom as a Pink Floyd backing vocalist. She had a long stint with the Floyd being the only backing vocalist to appear consistently on almost all of their shows starting from the "A Momentary Lapse of Reason Tour" up to the final concert of "The Division Bell Tour". She provided vocals for the "Pulse" album as well as David Gilmour's 2001 solo tour. Following the passing of Pink Floyd founding member, keyboardist Richard Wright, Durga was invited to sing his masterpiece "Great Gig in the Sky"at the memorial service held in London, October 2008.
Lorelei McBroom- background vocals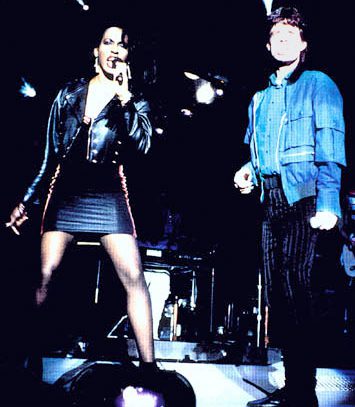 "I grew up on folk, rock and roll, pop/jazz, and good soul music. My family was progressive in their approach to my upbringing," says the Los Angeles born singer who has worked with acts like BILLY IDOL, CHRIS ISSAK and EURYTHMICS.  As fate would have it, PINK FLOYD (the Godfathers of Psychedelia) gave her her first exposure to the road on their "Momentary Lapse of Reason "and "Delicate Sound of Thunder" tours. She followed that by touring with the  ROLLING STONES. Both the Stones and The Floyd gave her the chance to be both operatic and bluesy, featuring her in duet with MICK JAGGER on "GIMMIE SHELTER" and "GREAT GIG IN THE SKY" respectively.
Lorelei's additional credit highlights include: LOU REED (backing him with GRACE JONES & DEBBIE HARRY) SISTER SLEDGE (as a songwriter), PHILLIP BAILEY, AARON NEVILLE, DONNY OSMOND, ALBERT COLLINS, and NILE RODGERS
Lorelei has performed in film, television, music videos, live and in the recording studio.  She has also ventured into the world of production, co-producing music for XBox and promoting Classic R&B concerts for the Internationally renownedUnderground Network.
As one of the newest members of the amazing ROD STEWART'S backing band she says "I feel truly honored to join Rod on tour! He is one of my favorite singers and his band is soulful and rockin'!"
http://www.loreleimcbroom.com/
Larisa Stow- background vocals on "Shake Out Your Pockets"
As winner of Los Angeles Music Awards' Singer/Songwriter of the Year, Larisa Stow is known for her thought-provoking, soul-searching lyrics and haunting melodies. Most recently, her passion to integrate the sounds of popular music, world-based rhythms and melodies with the ancient form of Kirtan, devotional call and response music, has driven her to collaborate with Grammy award-winning producer and songwriter, Rick Hahn (Celine Dion). The magic of that union resulted in a compilation of engaging Kirtans that are a seamless blend of east meets west.

Richard Hardy- Bass clarinet, alto sax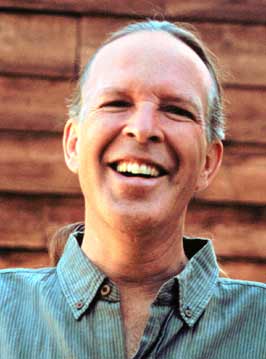 Richard Hardy woodwinds player who, after starting out his career with the Denver Symphony in the 1970s, recorded and performed with Carol King for thirteen years. Richard is featured on Anton's 1997 CD release, Desert Bloom, which topped out at #8 in the national New Age radio charts. Richard is also featured on many Imax film scores including Everest, Dolphins, Wild California, Journeys into Amazing Caves and Coral Reefs. His other recent releases are with Gringo Floyd, Shapeshifters, Third Force, Brian Hughes, Craig Chaquico and the Ultrakinetic Orchestra.
http://www.shastasong.com/Richard_Hardy_page/Richard_Hardy_page.html
Justin Morales- Guitars